Think Pink with LIPSTICK Bail Bonds – and "Kiss Jail Goodbye!"
They have all the advantages.You found out the hard way that the Santa Ana Police Department boasts a fleet of cars that could likely compete in professional racing. You pushed your grocery-getter to the limits but you just couldn't shake them.
"Who's behind me, Richard Petty?"
Each time you pulled away, the police found their way back into your rearview. The lights were ablaze and somehow, the officer behind the wheel managed to scream all sorts of pleasantries through the car-mounted speaker. You could see his face; he had a focused gaze over mirrored aviators and a glorious mustache that rivaled Tom Selleck. You managed to elude him but then you learned a valuable lesson;
You can't outrun the radio.
You had just gotten on the Santa Ana freeway and you were headed to LA with a sense of relief when you saw a second set of red and blue lights in the review. You stomped the accelerator to the floor but your car started to struggle – you traded paint with a few parked cars in the melee and the engine doesn't sound good. No matter how much you pushed, the tired old dog just didn't want to hunt. You did your best to weave in and out of traffic but you eventually learned yet another valuable lesson;
The brush guards mounted on the front of police cars isn't solely for that mean, 'Mad Max Fury Road' look and appeal.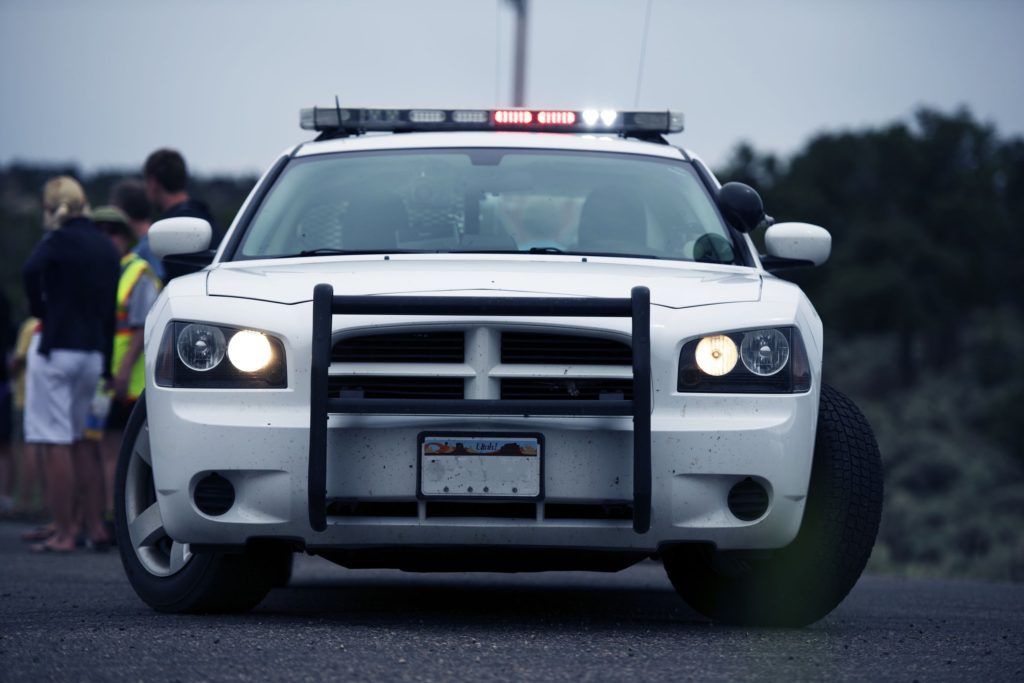 The Pit Maneuver; the police use it so often that they decided to coin a name for it, it does have a peculiar ring. Even though their cars are strategically equipped with a collage of metal and iron mounted to the front bumper, the three hundred horsepower beneath hood is enough to generate momentum. They bump your car in just the right place and while you begin to understand that the 'brush guard' has almost nothing to do with 'brush,' you start to fishtail. Suddenly, you start spinning and though you couldn't help but appreciate the carnage happening inside the car, you can't help but wonder what the whole thing looked like from the third person. Then it hits you;
You're going to need bail – but how does it all work?
Freedom is paramount; you need to return to your family, your friends, your job, and ultimately, your life. Here's three simple things to keep in mind when you want to stay out of the Santa Ana Jail
1. Use a lifeline
Calm down; you will be processed and it will take some time but everyone who's seen a decent crime drama on TV knows that eventually, they'll be allowed a phone call; they walk you to an old and dirty payphone suspiciously positioned in a dank part of the holding area and instruct you to make your call. That call should have a single purpose and intent – avoid the Santa Ana Jail. As soon as you're processed, call either a friends or family member or friend who can reach out to a local bail bondsman preferably Lipstick Bail Bonds. If you are unable to reach anyone, you can contact the bail bond agency yourself.
2. Select a bail bondsman or agency
Selecting the right agency is important and there is a plethora of considerations to make. You'll need an agency that is friendly and accommodating, experienced and available. More often than not, when things go wrong, they go wrong at the worst possible hour. It's always in the middle of the night when there's just not a lot of resources at your disposal. When you're selecting a bail bonds agency, you need a voice of reason when it matters most. LIPSTICK Bail Bonds in Santa Ana is open 24 hours a day, seven days a week to ensure that answers are just a phone call away.
3. Ask a lot of questions
You will want to know the details of not only the bail bonds process and how it all works, but you will also want to know how the legal proceedings will likely take place, what the time lime will look like, etc., LIPSTICK BAIL BONDS is a nationwide bail bonds company headquartered in California. We have been offering a full range of bail bonds services throughout California including Los Angeles County, San Diego County, Orange County, Riverside County, and San Bernardino County. We have the skillset and the expertise to answer each of your questions and point you in the right direction. We understand that when things happen, your life needs to continue; work needs to continue, your family needs to continue. We are available 24 hours a day, 7 days a week and offer a fully functional mobile app complete with a bail calculator and an inmate locator.
If someone is trying to locate you in the Santa Ana Jail Here is the link for easier tracking to help you Santa Ana Jail
So, the next time the world renowned 'Pit Maneuver' hurls your family Honda spiraling into the great beyond, and you get that 'one call' at the last payphone existing anywhere in the world – Think Pink – and Kiss Jail Goodbye.