BAIL BONDS IN LOS ALAMITOS THAT WORK
10808 Los Alamitos Blvd, Los Alamitos, CA 90720
562-570-9777
Lipstick Bail Bonds LOS ALAMITOS
Nobody likes what fails; at Lipstick Bail Bonds Los Alamitos, we give you bail bonds that work. We're good like that! We know you want out of jail, so we don't hold back.
We offer:
Bail bonds specially created to get you bail regardless of the crime in Los Alamitos

Bail Bonds drafted In layman's language you can understand

Easy payment plans for bail bonds customized for your unique situation

The Fastest, simplest and smoothest bail bond process
Looking for "Bail bonds near me"? Then Lipstick Bail Bonds Los Alamitos is a call away. Call us now, and we will satisfy your needs.
CITY JAIL
(562) 594-7232 3201 Katella Ave, Los Alamitos, CA 90720
CITY COURT
(657) 622-6878 8141 13th St, Westminster, CA 92683
*Lipstick Bail Bonds does not endorse or recommend individual legal professionals. This information is provided for reference only and should not be considered legal advice.
Lipstick Bailbonds is a company with heart and understand difficulty in today's California economy. They will do everything possible help a bad situation. From speed getting a defendant out to no interest payment plans. Even giving rides when in need. This company understands and is willing to help.

Carmen Federico

Thank you to the lipstick bail bonds girls for helping me out today. Highly recommended service in all of Orange County

richie bright

Lipstick Bail Bonds is the best bail bond company in Anaheim. If your at an Angels game and the cops pick you up they are not very nice. I had never had a bail bond before. Lipstick Bail bonds got me out and home in no time. The experience with them was great and simple. Anaheim PD not so much.

Penn Mann

WHERE TO GET SUREFIRE BAIL BONDS IN LOS ALAMITOS
So you want bail bonds in Los Alamitos that are primed to get you, or a loved one out of jail? Our bondsman are reliable and our bail is affordable. Contact us at 10808 Los Alamitos Blvd, Los Alamitos, CA 90720 for instant response, 24/7 bail bonds service and 100% satisfaction guaranteed.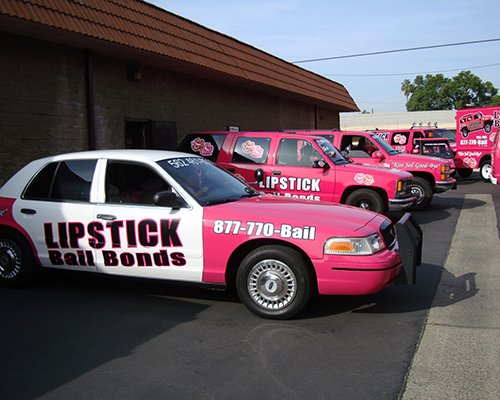 RELIABLE BAIL BONDSMAN OF LOS ALAMITOS
Looking for a reliable bail bondsman in Los Alamitos. Lipstick Bail Bonds is the magic wand to make prison disappear. No, it's not wishful thinking; our trustworthy bail bondsmen have developed an enviable reputation in Los Alamitos over the years for helping people get bail, easily and fast too. Magic!
Why Choose Lipstick for Los Alamitos Bail Bonds?
All our bail bondsmen are certified, licensed and experienced in all forms of crime
You will be dealing with an insured, bonded and licensed bail bonds company
We are knowledgeable in the court and bail procedures obtainable in Los Alamitos
We care for our clients
When we are needed, we are available. We will not leave you stranded
Some think it is because we have the most experienced bonds agents around, no matter the reason we are humble about it. Where will you or your loved one rather be? Behind bars or your home? We know the answer, and here is what you must do: